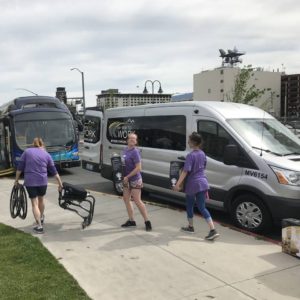 My Ride to Work employees and passengers showed up to partner with the Regional Transportation Commission in Reno to gather donations for to honor Older Americans Month.
MRTW employees enjoyed "stuffing the bus for seniors" with items that will be donated to the Washoe County Senior Services department for distribution.
For more information about this event, please click HERE.